"Il Gatto": Your Family Hotel and Pet Friendly Hotel in Rapallo.
Born a 60s-style boarding house, Hotel il Gatto has been completely renovated in the past few years and is nowadays one of the most iconic family hotels Rapallo, dearly beloved by hundreds of travelers and guests from around the world every year.
Coming to this family hotel Rapallo, you'll be welcomed in a bright and warm atmosphere by the young and helpful staff, always ready to give you the best tips and indications to plan your holiday day-by-day. The iconic cat theme, represented by charming pictures, decor and the very room keys, couldn't make our love for pets – and especially cats – any more apparent. With that in mind, our pet-friendly hotel Rapallo welcomes all small-size pets without any extra charge. Hotel il Gatto has been consistently appreciated by our guestd as one of the best pet friendly hotels Rapallo to spend your holidays together.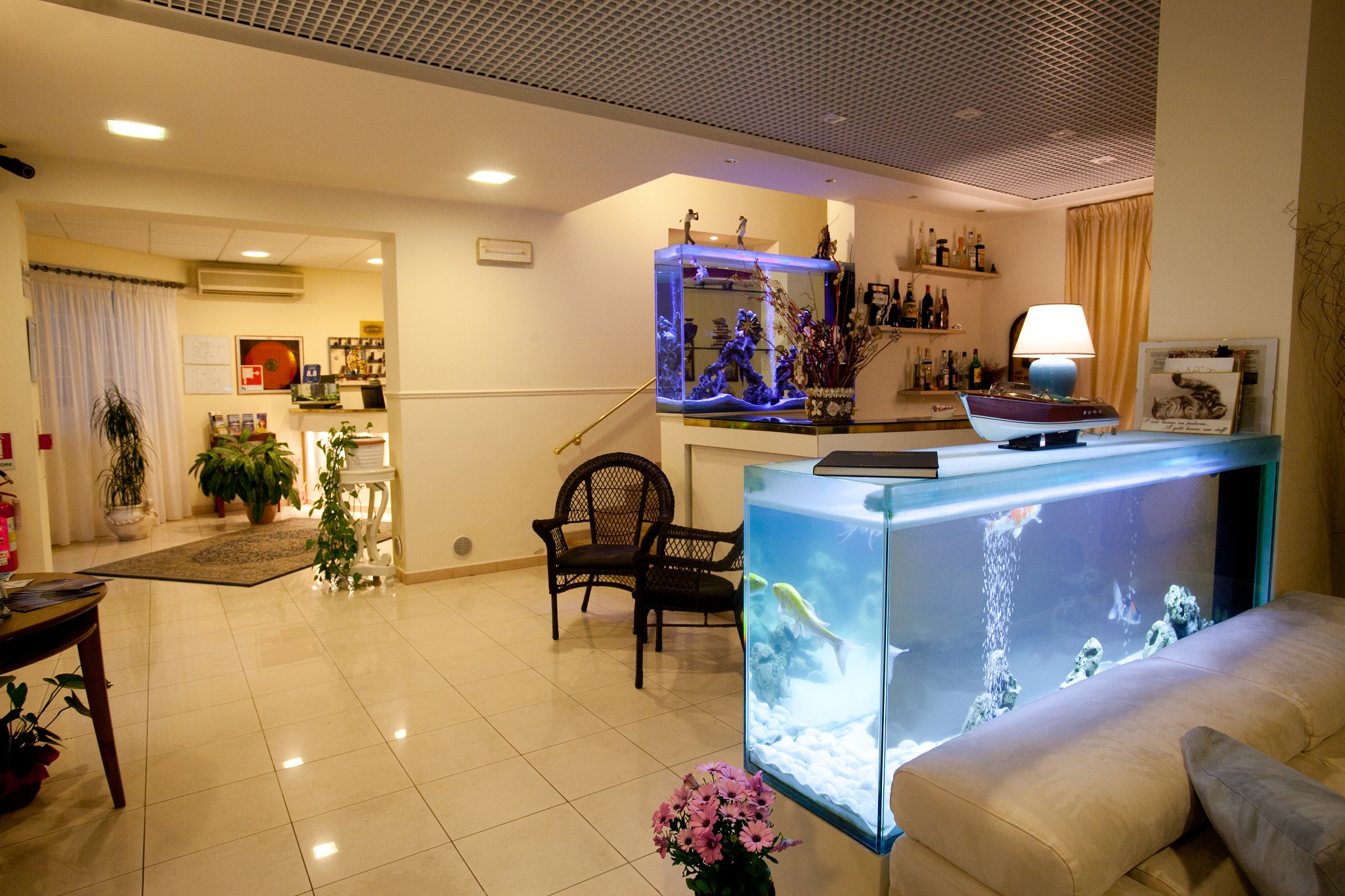 It's our goal and pleasure to always provide a warm, clean and comfortable environment in our family hotel Rapallo: anything to enhance your stay in Liguria. With this in mind, to counter the busy car traffic during the summer months, were one of the few family hotels Rapallo to provide a limited number of free parking slots for our guests. Five in number, these parking slots can be found in front of the hotel itself (two on the street in front of the door, and three more in a private dehors). Few in number as they are, these can't be reserved in advance under any circumstance, but may be used freely should any be available on your arrival at our family hotel Rapallo. Of course, for the duration of your stay, they can be used without any extra cost.
Having run a family hotel Rapallo for over twenty years, we can guaranteed you attention to details and a quality service at the very least. Our 16 rooms, painted with pastel colors that lend a soft, elegant atmosphere, have been modernized and now enjoy free optic-fibre WiFi, a Daikin air-conditioner, private bathroom with either shower or tub, hairdryer and a handy safe to store your precious belongings while visiting the many sights of our area.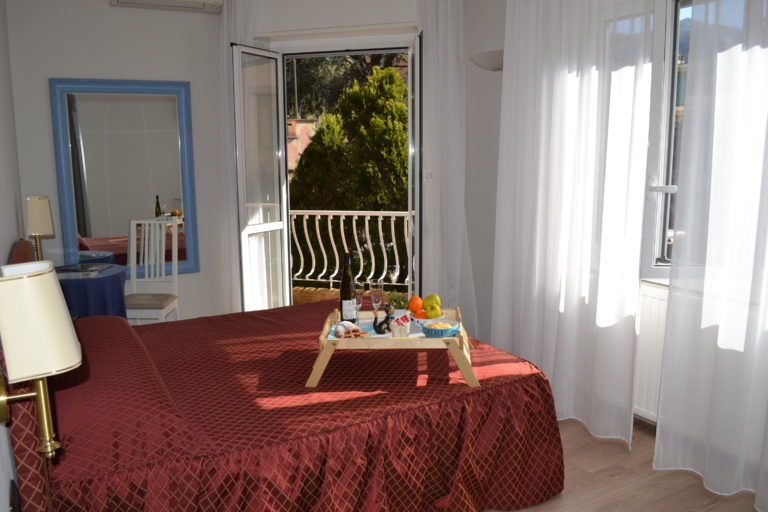 At our pet-friendly hotel Rapallo you may reserve single rooms, double and twin rooms, as well as family rooms for up to four people. All rooms of our family hotel Rapallo can accomodate your pets' accessories as well as a comfortable crib, which, of course, will be provided at no extra charge. Our rates, which you may check in the box below, are among the most affordable out of all family hotels Rapallo and always include continental buffet breakfast with focaccia bread!